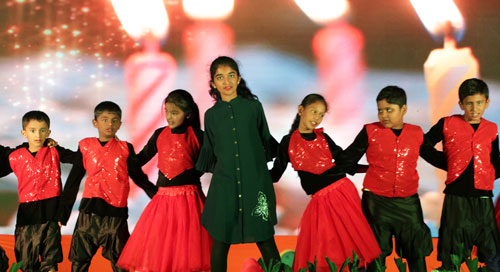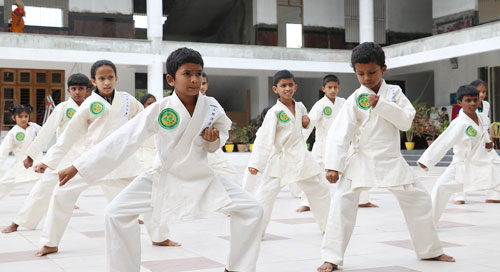 Extra-Curricular Activities
Dance
The last two hours of Thursday are dedicated especially to curate physical fitness and cultural flair in the students. Dance classes are expressly co-ordinated by choreographers Kiran and Chaithra. Various dance forms such as Indian classical dance, free style and western are taught to students. These dance forms not only spark an interest in the students but also increase their stamina and make them physically fit. The dance lessons are planned in such a way that students are capable of performing dances on the stage by the end of the year.
Karate
Karate aims to build character, improve human behavior, and cultivates modesty and equips the students with ability to defend one's own self and others. Karate advances concentration and contributes a lot in building physical fitness. Karate constructs physical and mental agility and stamina and helps the child to develop spiritually. Karate sessions are conducted by Coach Gangadutta Sharma and the one hour of Karate allotted each week accelerates a spiritual, mental and physical transformation in each child.
Art
Artistic talents inside each child is sought and developed during the art classes. Students are taught how to express themselves through art and are taken on an artistic journey through their empty canvas where they explore, discover and develop an artistic genius of their caliber.
Aerobics
Aerobics sessions conducted on Saturday enable the students to embark on an expedition for physical fitness and flexibility. These sessions refreshes the students mentally and spiritually.