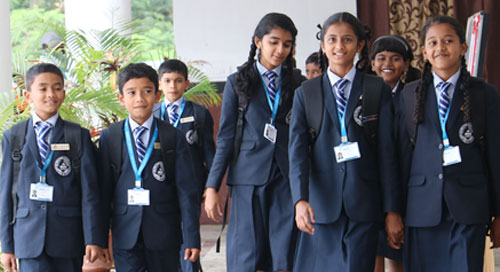 Kristu Jayanti CMI Public School
Kristu Jayanti CMI Public School is founded by the Bodhi Niketan Trust. The 21st century state of art school was started in 2019. Education is the primary goal and charisma of the CMI (Carmelites of Mary Immaculate) congregation. The members are equipped and well versed in all forms of educational training. In India, the CMI congregation is well spread with 700 schools, 1 university, 2 medical colleges, 3 engineering colleges, 17 university colleges, 9 parallel and B.Ed colleges. Additionally, 48 hospitals and dispensaries, 129 social services and rural development centres, 1 science research centre, 16 printing houses and publications, 13 periodicals and numerous charitable institutions.
The educational legacy began in 1969 in Karnataka.